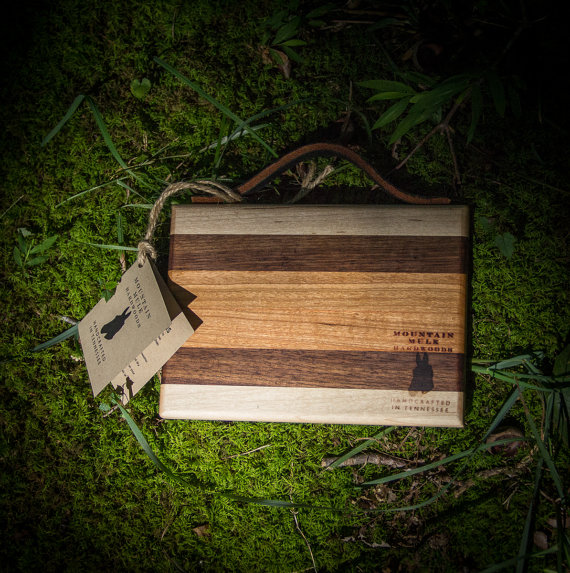 Butcher Block Bar Board
BAR BOARD
These artisan bar board are made of American hardwoods. They are just the right size for small kitchen tasks, such as cutting fruit for a cocktail or serving a single cheese. They also make a beautiful host or hostess gift when piled up with cheeses, nuts, dried fruit, crackers and/or meats! Their size is 5" x 7.5" x about 0.75" thick. There's a leather strap across the top for hanging and/or carrying. The edges of the board are rounded 1/4".
OUR BOARDS
Handcrafted in Tennessee, each board we make is unique. Our cutting boards are butcher block, which means they are made of strips of wood glued together and will not warp over time. We designed our boards with specific uses in mind, but they can all be used on both sides for most kitchen tasks.